We're counting the Omer from Pesach to Shavuot! I find the sefirot accompaniment to the Omer count to be so helpful for me personally, that I wanted to talk about it with my kids as well. Some of the topics can be a bit hard for kids though, so I've gone through and written myself a little script with things to say, and how to turn it into a more kid friendly topic, without watering down the ideas! I thought I'd share them here, as well as my daily affirmation (you can find them all on instagram at @jewishaffirmations ).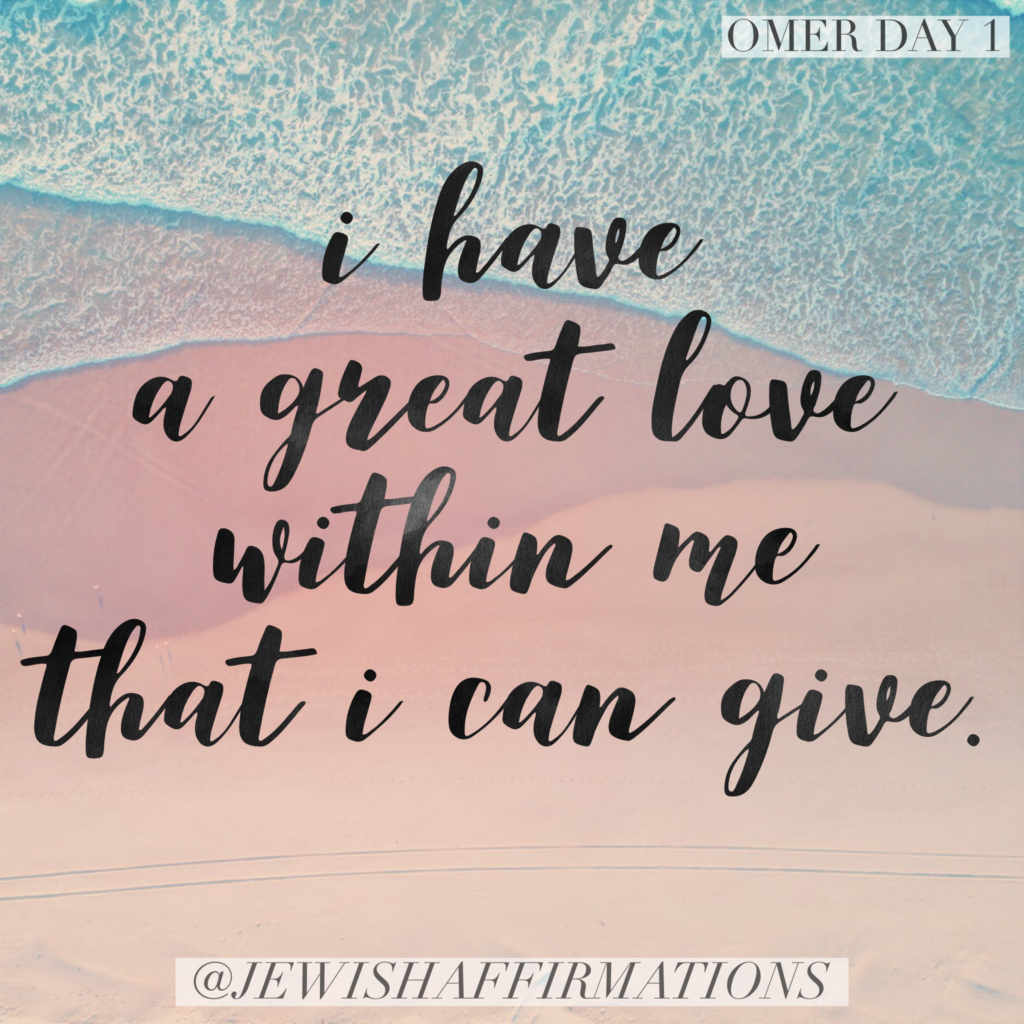 Day 1
Chesed of Chesed
Loving kindness of loving kindness

Love! Who loves love!? What does it feel like to be loved? Who loves you? Who do you love? How do you show them that you love them?
What does it look like to love a friend?
We know that it's important to every person to feel loved, and that means it's important that we show other people love! Look around – look at all the people walking past the street, or all the kids and teachers at your school. Everyone wants to be loved and to have people be kind to them.
How can you show love or kindness to someone today?