I'm sharing some questions and discussion points to talk to kids about each day of the omer. I've also included an affirmation each day. You can see more of these on my instagram – @jewishaffirmations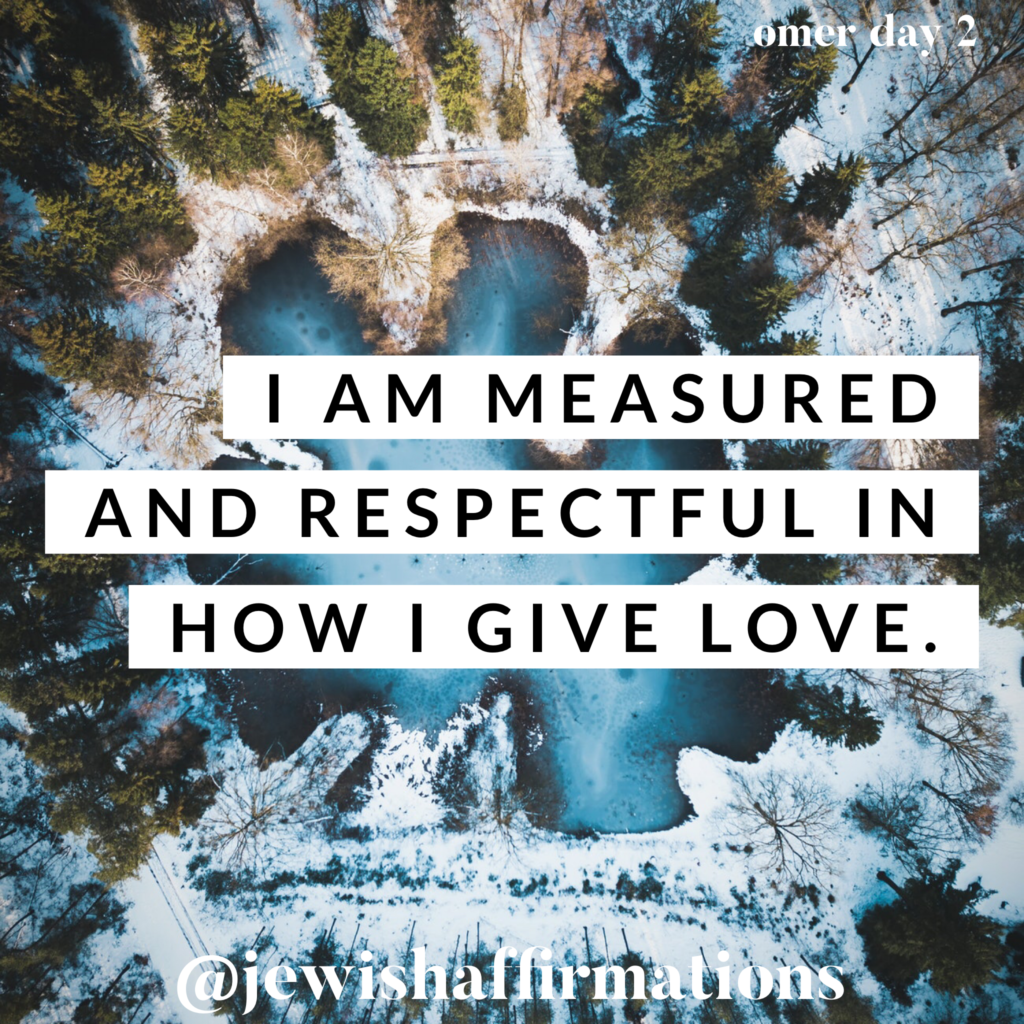 Day 2
Gevurah in Chesed
Discipline in Lovingkindness
What does discipline mean? 
Discipline when we talk about love usually means self control.
Why do you think we would need discipline / self control in love?

Imagine that you had a friend who loved giving compliments and this was the way they gave their friends love. Every day, many times in the day they give you compliments – they like your hair, they like your beanie boo, they like the drawing you did, they like… well, everything, and they always tell you!
Do you think you might get sick of that after a while?
Do you think your friend is showing self control and thinking about how you feel, if you're starting to get annoyed by their compliments all the time?

I know sometimes when I am tired and grumpy I like to be by myself. Do you ever feel like that?
If someone comes up to you and gives you a big bear hug and lots of kisses when you're feeling that way, does it feel like love to you? Not really – this is why it's important that we have self control when we love people. We need to be sure that the love we're giving people is going to be received the right way, and that it will actually make the person feel loved!