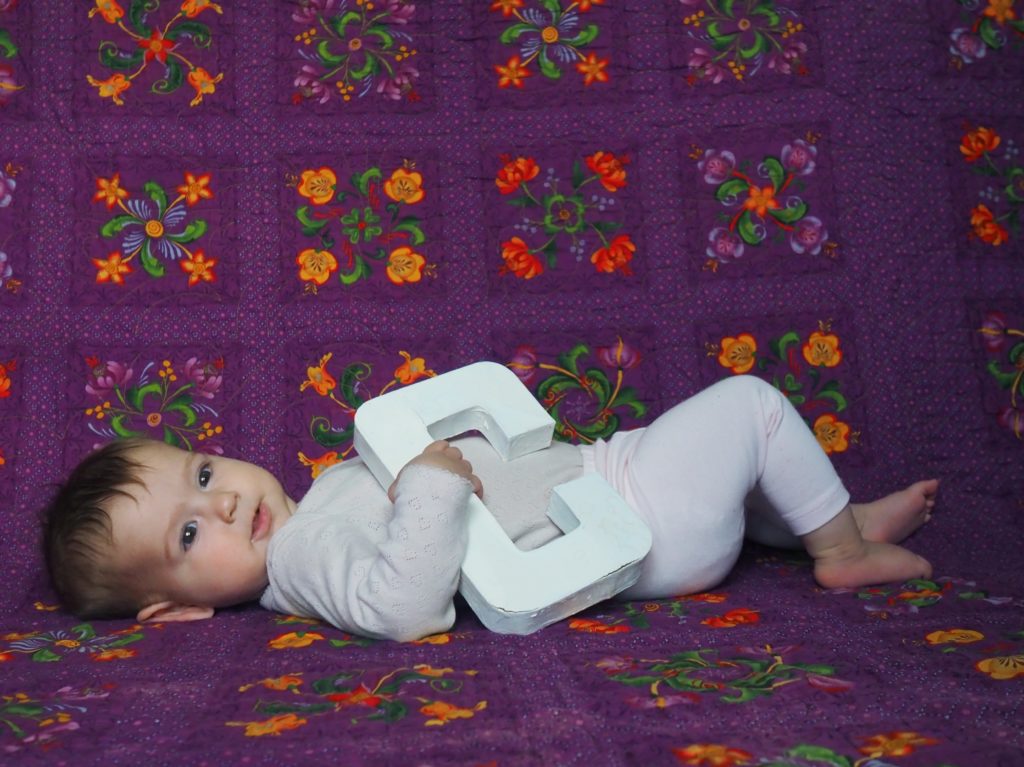 Dear Chaya, what a ride.
The biggest thing that happened this month is that we stopped breastfeeding. Easily the most heartbreaking and difficult thing I have ever had to do in any setting, but especially as a mother. I can hardly even go into the details here now, because it's still so raw. The short story is that the structural problems in your mouth, combined with the low muscle tone are too great, and the fact of the matter is you are physically not able to breastfeed. Of course this is heartbreaking for me because I LOVE breastfeeding, and I know all the benefits of breastmilk. I can honestly say that I have worked tirelessly to make this work, and that if someone such as myself has given up on this, then it must be serious.
You have been army crawling around like a wild thing – really making progress this month so that you're getting all the way through a room, and also loving pulling yourself up on things!
We had Shavuot this month and celebrated at home because of COVID.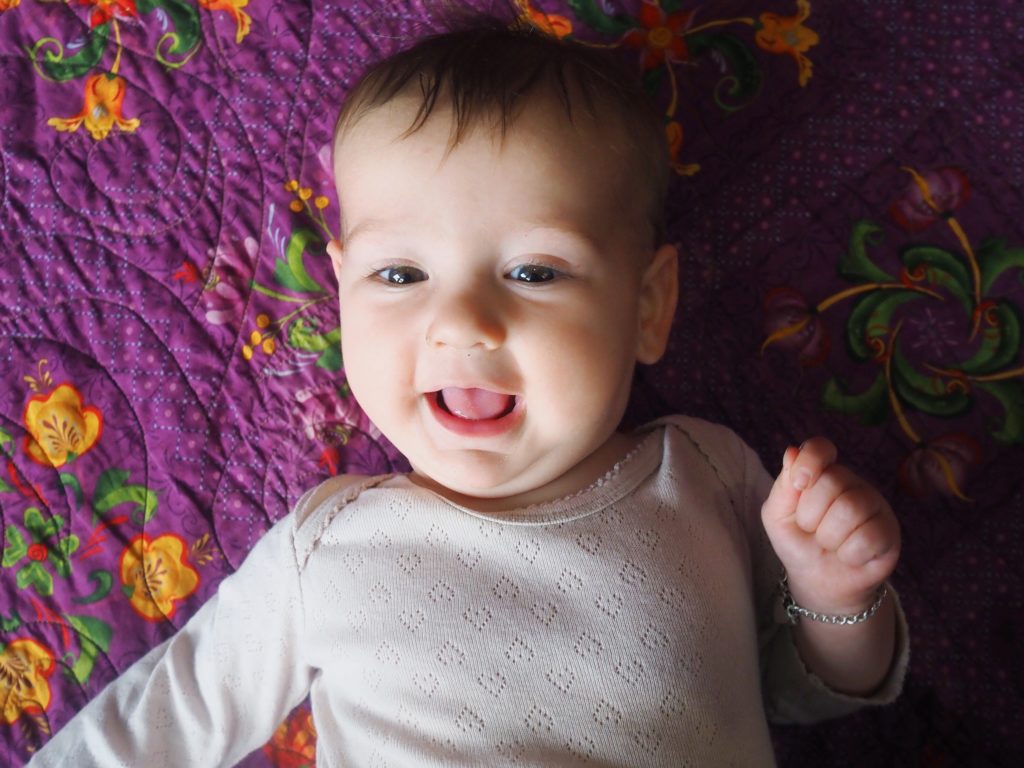 This month you had lots of appointments with various people – chiro, lactation consultant, dentist… before you had your last breastfeed on the 13th of June. I still had some breastmilk stored in the fridge, so you had some of that for a few more days after that in the bottle.
You and I are getting used to have our 3 days a week just us at home again, now that all the big kids are back at school/kindy. It's nice to relax a bit and do some one on one things with you! You love to play games, and we realised you liked bashing the jenga blocks together, so we got the duple out for you. I also bought you a little piano like Lior had when he was a baby, and you love to give that a little hit and play some music for us.
You are laughing a lot more this month, and sleeping well (only while being held of course!). Your favourite thing is to pull anything you can off people's heads, which in our family is fairly problematic because I've got a tichel on, and the boys all have kipper on. Only Ahava is safe in theory, but in reality, you just give her hair a big tug!
I love you to the moon and back Chaya. You are my sunshine, and my rain. Sometimes I think about what our family would like if we didn't have you in it, and I can honestly say it wouldn't be as good. You have added so much love and kindness to our family, and we are all completely in love with you!
Love Mama