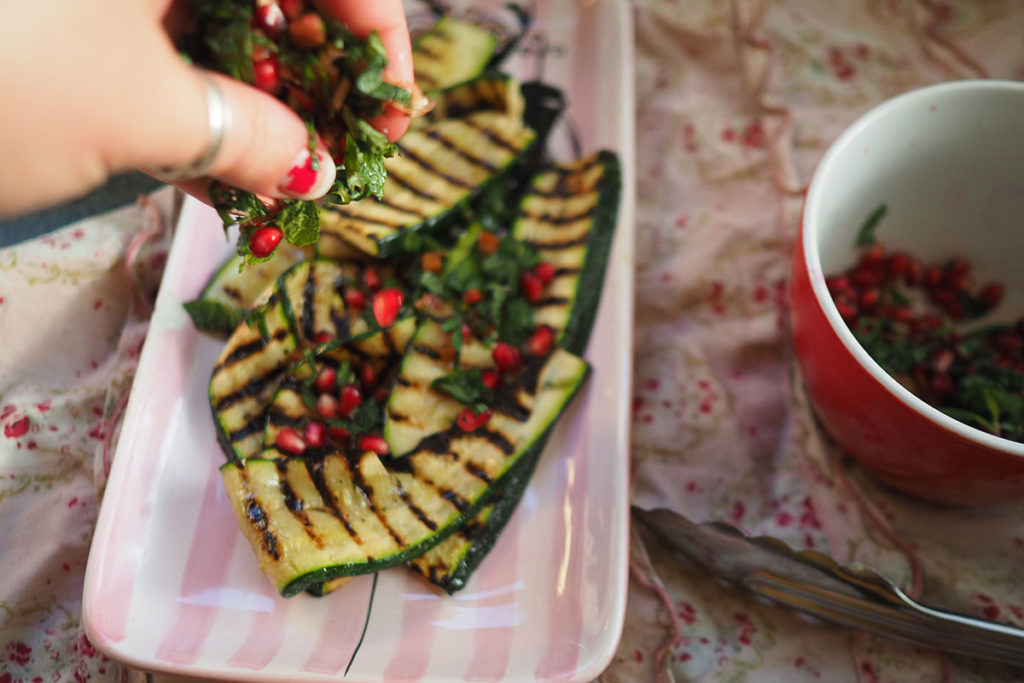 It's September and I can start feel Spring riding in on the wind – asking me to think about BBQs and salad and all those good things we can enjoy in our loong and warm Summer. Grilling veggies is one of my favourite ways to make a salad because it gives them great taste and interest, and looks beautiful too.
This salad is also on my backup list for Rosh Hashanah, should one of my other recipes not turn out, or I change my mind at the last minute. I am prone to doing that…
I have to say, that I have served this in a REALLY simple way before – just the grilled zucchini marinated in olive oil, salt and pepper, and nothing else, and it is YUM. But this? This is even better. Definitely try to incorporate the preserved lemon into this if you can (it's one of those ingredients that's 100% worth having in the pantry, and super simple to make) – it really gives it a beautiful subtle kick!
Ingredients:
2x zucchini
Seeds of 1/2 pomegranate
Skin of 1/4 of a preserved lemon
handful of mint leaves
small handful of flat leaf parsley
olive, salt, pepper
Process:
First up, start heating your griddle pan so it's nice and hot.
Slice your zucchini length ways about 1cm thick. You want them to be thick enough that they stay together when they cook, but thin enough to enjoy.
On a plate lay down some olive oil, salt and pepper, and mix the zucchini into it – getting the oil on all sides.
Lay your zucchini down on the griddle pan so that you get those beautiful stripes. Only turn the zucchini once so that the lines don't get muddy.
Finely chop your mind leaves, parsley, and preserved lemon. Add them to a small bowl along with the pomegranate seeds. Add a small amount of olive oil, and salt.
Once all the pieces of zucchini are cooked place them on the serving platter and sprinkle the pomegranate mix over the top. Easy!
*****
This salad is parve, but if you're serving it with a vegetarian meal, or fish, you could easily add feta as I have to the last photos. 🙂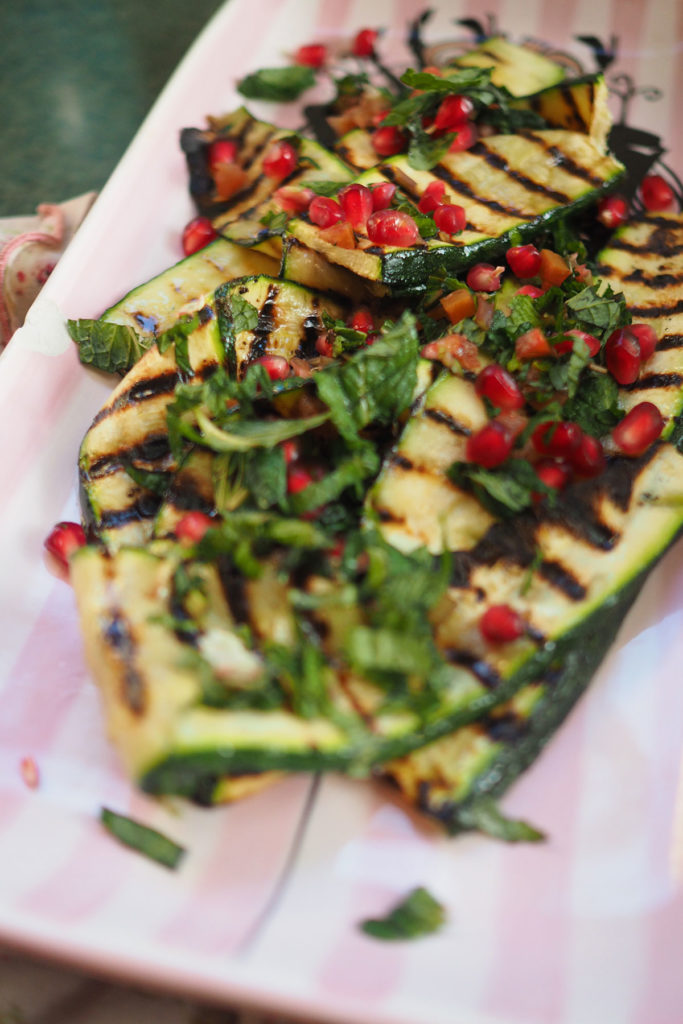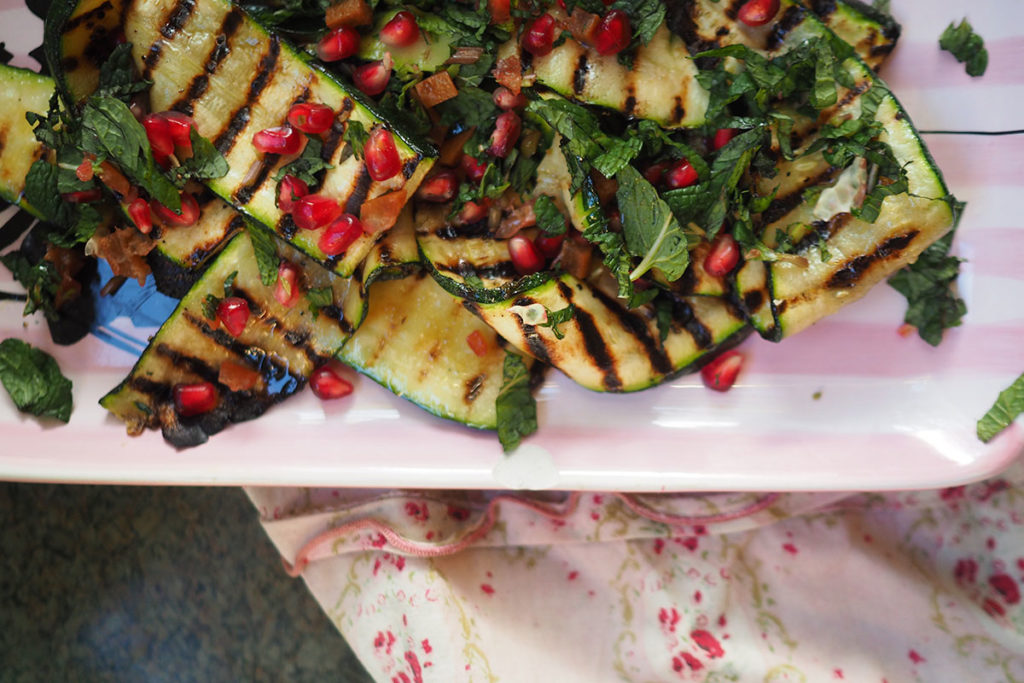 Here's the dairy version if you're serving this with a vegetarian or fish meal. I've used feta but you could also use some goat's cheese!