As our zero waste, eco-friendly ideals carry into all parts of our life, they are slowly making their way into my art practice as well. Though I'm still an avid user of acrylic paint, for ages I'd been wanting to dive into eco prints and see how that would work. I follow an amazing eco printing artist on instagram, and I adore the beautiful clothes she makes with her fabric, but to start I wanted to explore dying paper. Hopefully I'll be able to explore eco printed fabric in the near future though!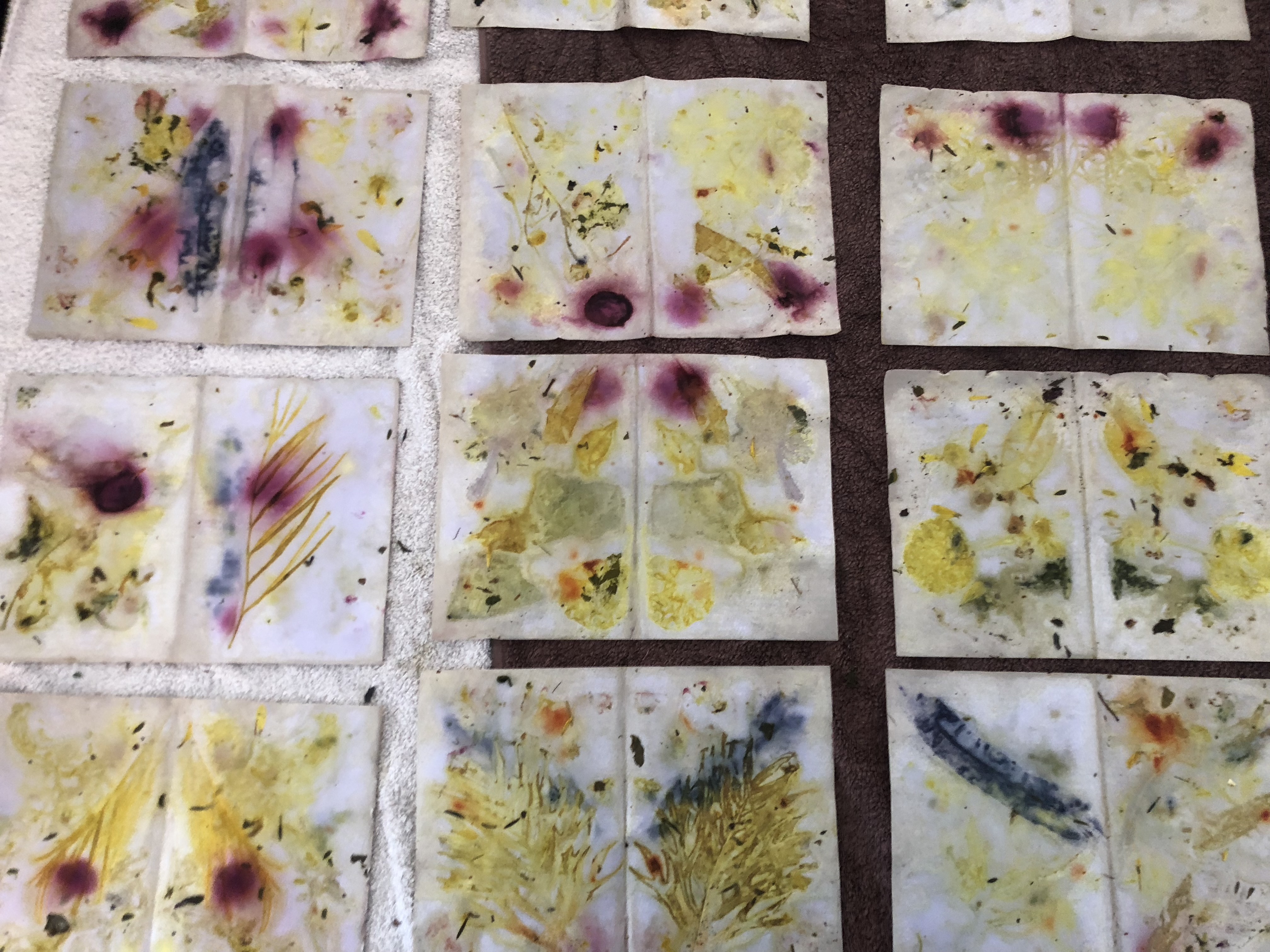 So here's a little tutorial on how to do eco printing on paper.
You Will Need:
Watercolour paper
Alum (aluminium sulphate)
Fresh flowers and leaves
Water
An old saucepan you don't need to use for cooking (hit up an op shop for this!)
A tub you can soak the paper in
Two pieces of metal/acrylic board you can use to sandwich your papers (see video for a better explanation if you're unsure on this)
Twine / String to bind your papers
Old towels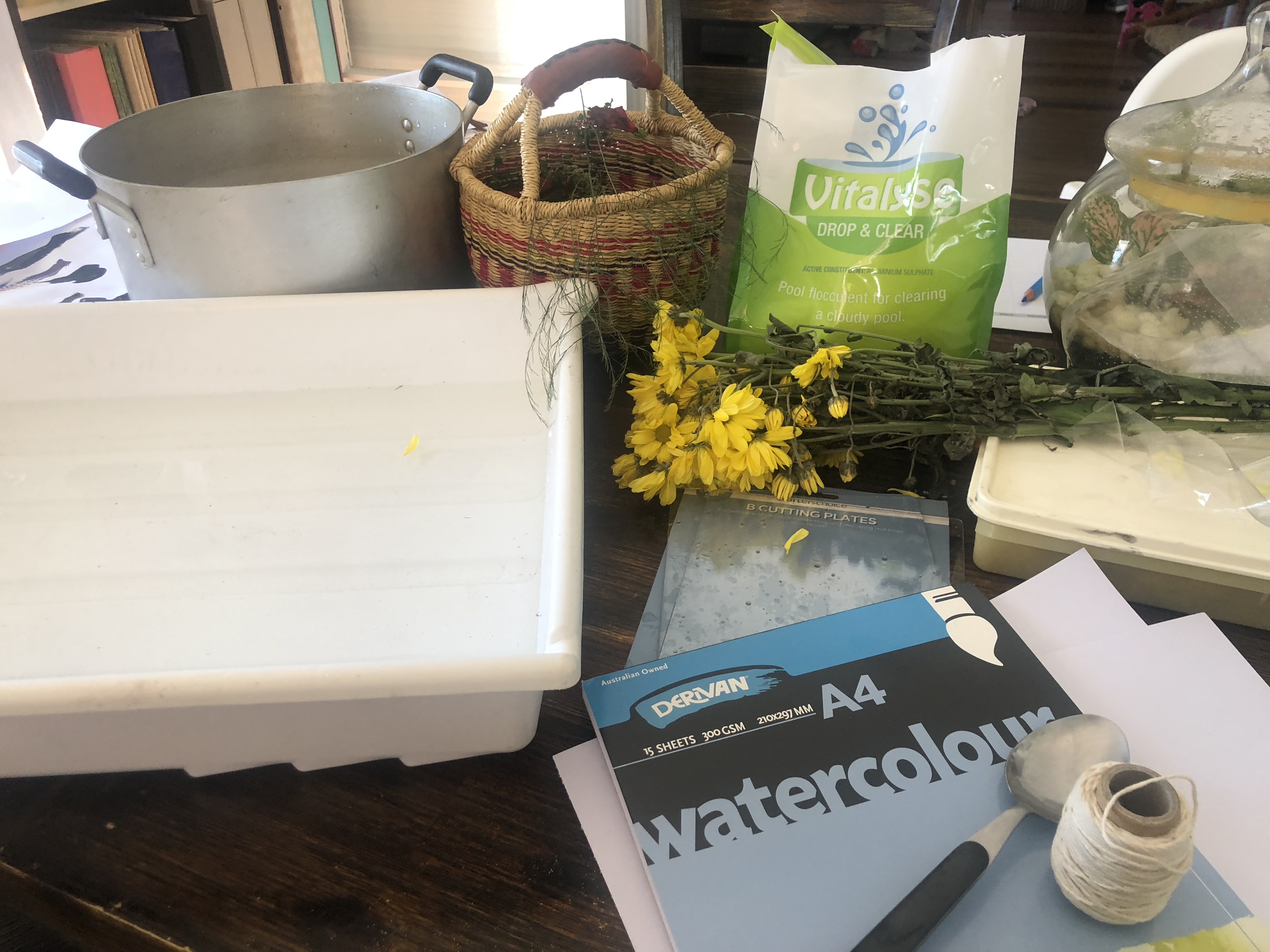 Before We Start…
I just want to take a minute to say that doing this eco printing is in no way an exact science. Part of the joy of this type of art is that you get a surprise when you open it up, and you have no real way of knowing exactly how it will turn out! Even when all factors are the same, there is still often variation between one set of prints and the next.
There are lots of factors that could influence how your prints work out including the type of water (mineral content, chlorine content etc), length of time soaking / boiling, types of leaves and flowers, tightness of the binding, and amount of alum used. 
What The Video…
Process:
1. Fill a shallow container with water and add in 1 tbs of alum. Mix it so the alum has dissolved and then soak your paper. Leave it to soak until you're ready to use it.
2. Add enough water to your saucepan so that your leaves and flowers will be covered. Add 2 tbs of alum and mix until it dissolves. Add in your foliage and flowers and leave to soak for at least ½ an hour.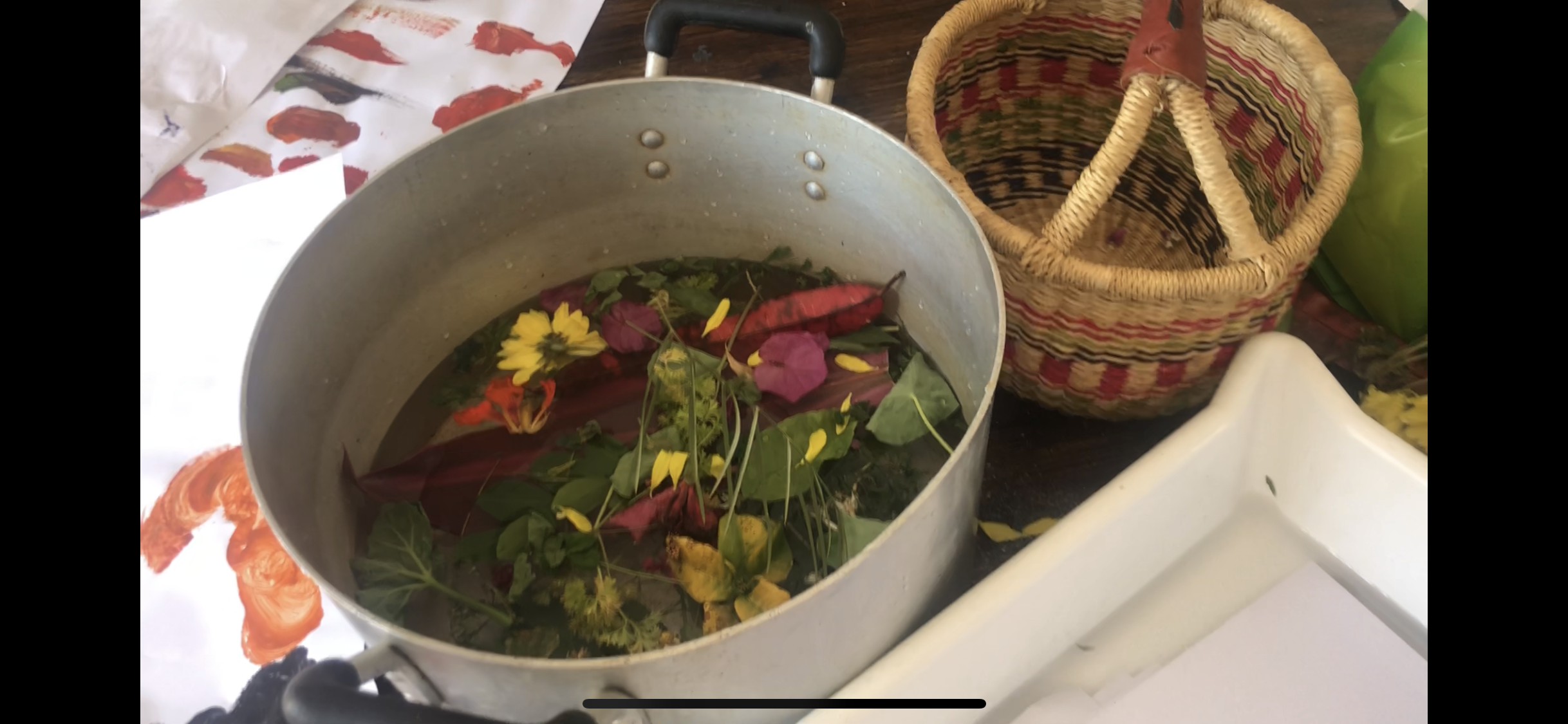 3. Once everything has soaked for a while lay out your old towel to work on. Take a piece of paper, and lay foliage / flowers on half the paper, then fold in half. Place it to once side, and add more foliage / flowers to the top.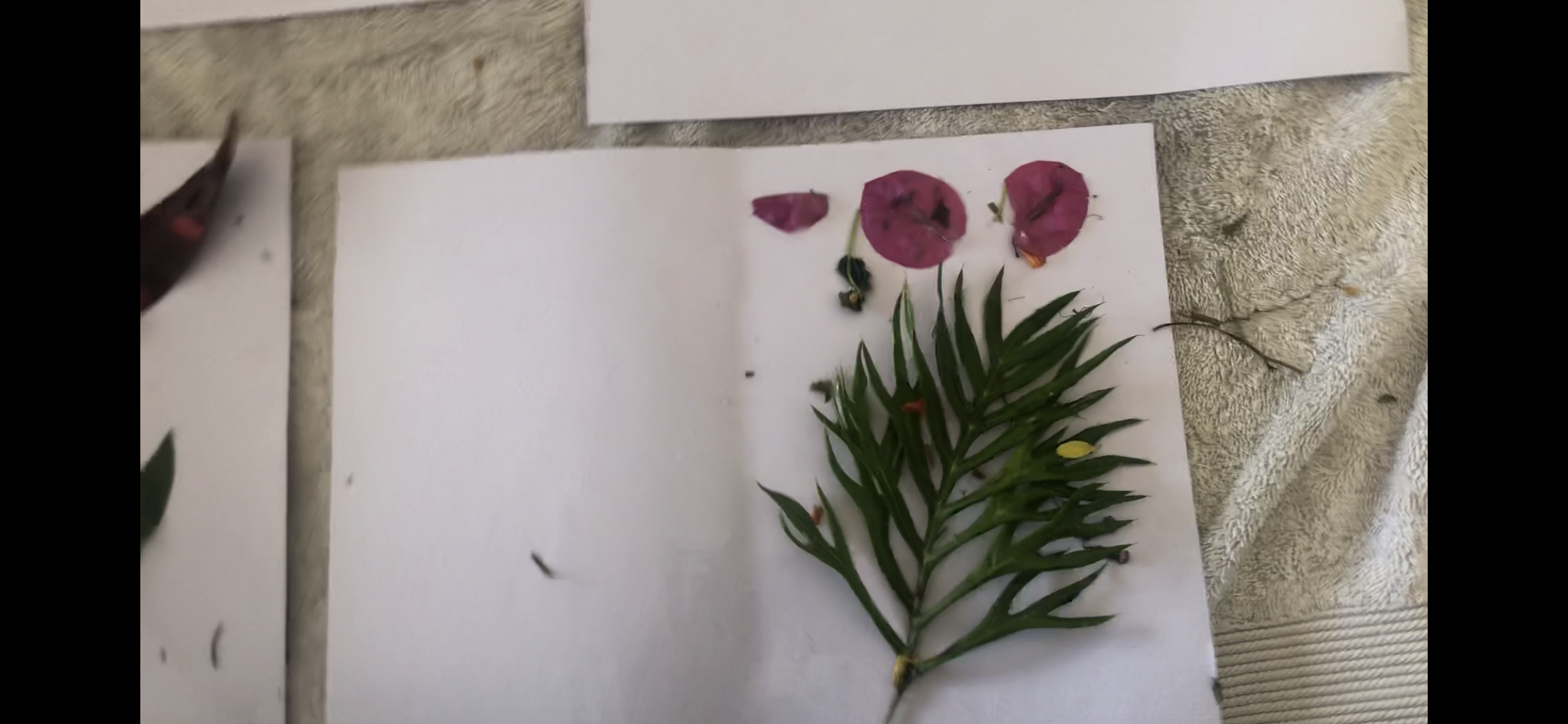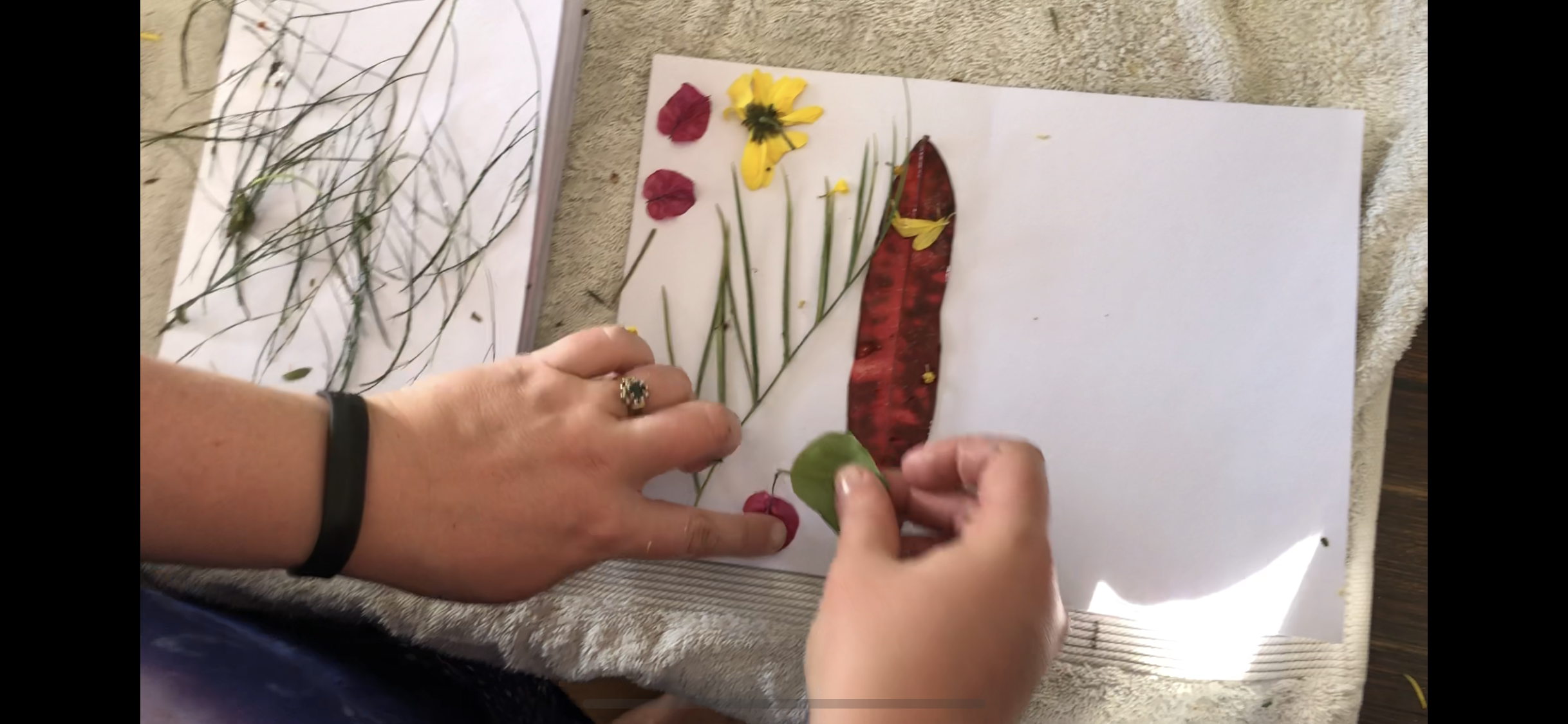 4. Make another sandwich of foliage / flowers and place it on top of the previous sandwich. Add more foliage / flowers on top and continue until you've made all the sandwiches you want.
5. Take your metal or acrylic blocks and put them on either side of paper stack. Use your twine to bind them together tightly.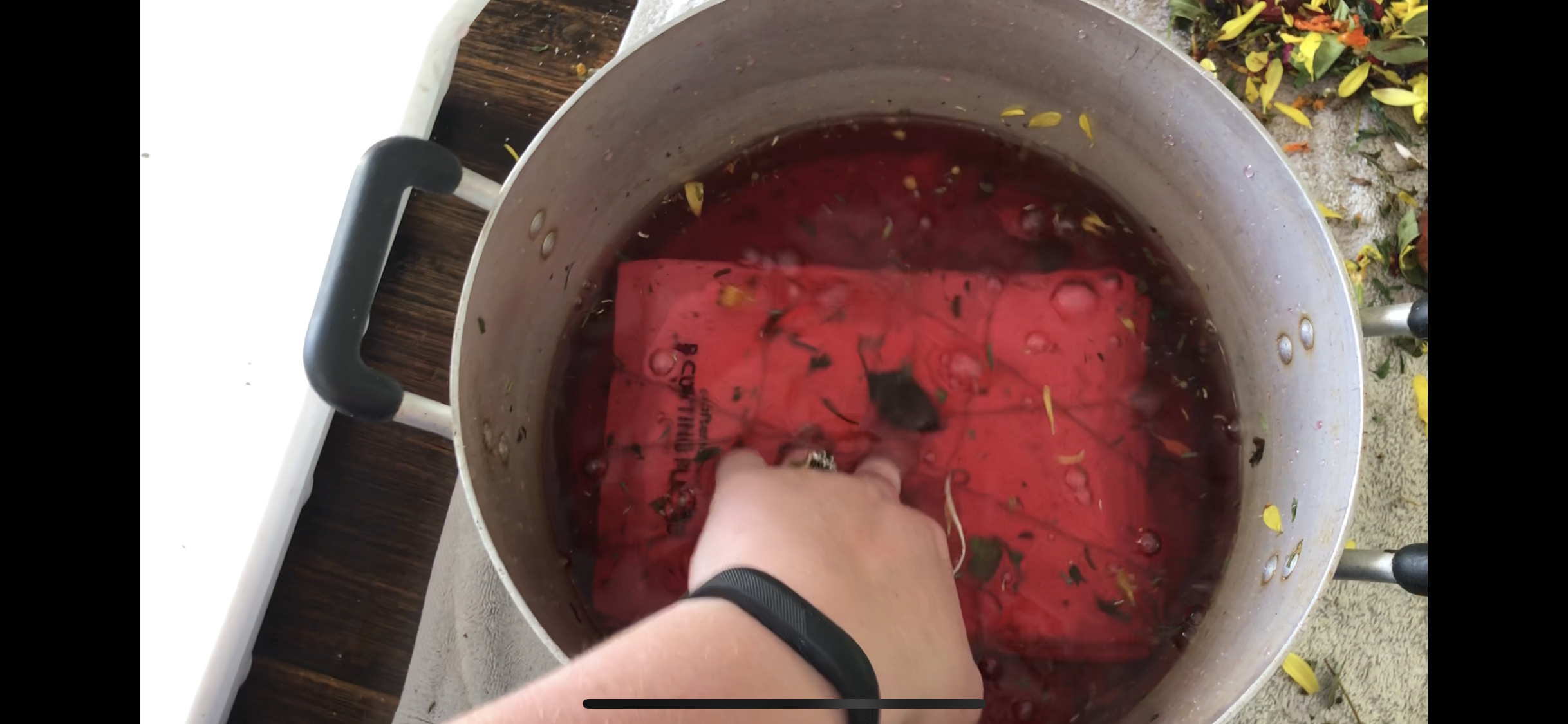 6. Add both sets of water together in the saucepan and add another tablespoon of alum. You can also use vinegar if you want. Submerge your bound paper stack in the water, and put it on to boil. Simmer slowly for a few hours. You can add extra things into your water too. Avocado seeds or skin, spices like turmeric which will give everything a yellow tint, or even rusty bits of metal.
7. Carefully take out your paper stack and put it on your old towel. Slowly take off the twine and boards, and open up your pieces of paper. You can wait quite a while to do this after taking it out of the water, but it is best to do this while it's still wet so that the foliage and florals don't stick to the paper too much.
8. Enjoy your beautiful eco printed paper!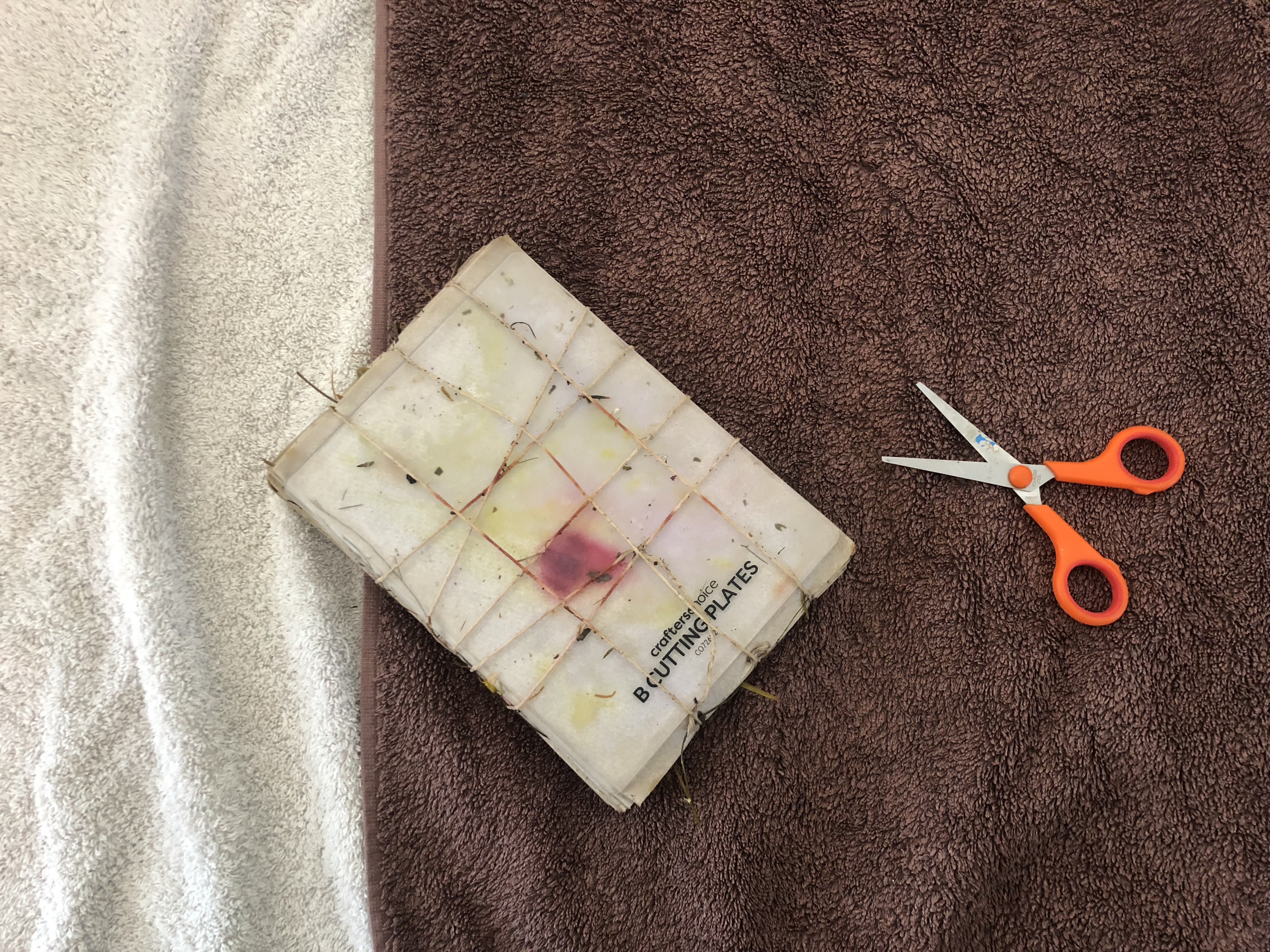 Tips and Notes:
As far as I know you will not be hurt from touching the water that has alum in it – it goes into pools after all! If you're concerned, use some re-usable gloves. 🙂
I bought my alum at a local pool shop – $15 for 2kg, which is much cheaper than anything I found online!
The best things I found to print with were leaves with fine details (think ferns,  leaves with crinkly edges etc.), and flowers with strong pigment, or that sit very flat when taken off the stalk. Mustard or coriander seeds also have a really interesting effect!