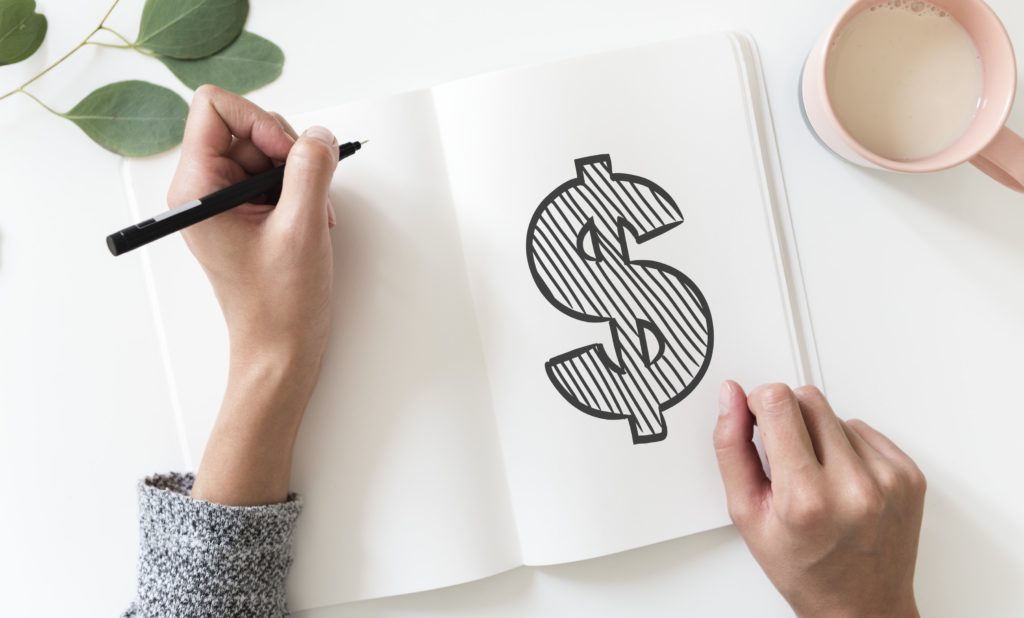 Today is Rosh Chodesh Iyar (well, technically the 30th of Nissan – but that's just how the Hebrew months work sometimes…). This month we are doing a no spend month!
Why a no spend month?
The easiest way to sum up why I want to have a no spend month is this – I want us all to get out of the habit of mindless spending. I want our family to move past common consumerism, and to be more grateful for what we have.
I am obsessed with watching videos on youtube about tiny living, minimalism, and simple living. I love those things, and I yearn for them to be more true to my own life when I watch those videos, but the reality is I feel like my life is far from it.
Last week when I came to a head on this, and thought back, I could see that my children were consistently asking for things every time we would go somewhere. Sometimes big things ("I'll put it on your Wishlist for your birthday" I'd say), and more often small things, $2 things, ya know? Annoying little toys from machines, or their favourite chocolate. Often I would say yes, either to appease them, or to get out of the shops quickly, or even sometimes because I wanted them to be happy and to reward them (or bribe them).
We end up with a hole in the wallet, and crappy toys filling our house.
I could see that the kids were not content with what they had, and worse than that they were always "bored" – so what good were these annoying toys?
Luke and I have been doing a lot of extra spending the last few months – we've been using our extra income to buy some big ticket items (new bed, new mattress, photo books, conversion application, mower etc. These were all necessary things, and we don't regret buying them, but having the extra income also made us (maybe just me?!) a bit more lazy with sticking rigidly to the budget – things like my acupuncture and herbs aren't technically in the budget, and I have spent a bit of extra money investing in health things. Again, I'm not saying this was so bad, I'm just saying it contributes to a lazy budget attitude, and it's something I want to reign in.
In summary, I want to give everyone in our family a spending detox, and help us make good decisions about our spending in the future.
You've still gotta eat! What can you buy?
Of course! We still have to eat, and pay our bills, and there's no way around that. I asked on instagram stories for some suggestions of what we should put on our "can spend" list, and got some great answers. Here's our list:
Groceries (stick to the grocery list though, and no extras snuck in like magazines or Diet Coke at the checkout!)
Paying bills
Acupuncture (am considering this a health bill as we've already made a commitment to continue it for a certain amount of time)
Petrol
Any extra money from this will just be put into the kitty (we use a cash based system) for some sort of family experience at the end of it all (zoo day, ice-cream party… etc.), or give to a charity – depends how much (or even IF!) we save anything.
Out of interest, what can't you buy?
So basically we can't use our bank cards for anything other than to get the cash out that we need.
No online purchases – no games, no apps, no things we've been wanting that come up on special (because they totally will now that we've committed to this).
No coffees, no buying snacks, no spending money to buy whatever we life (for me that's often art supplies or crystals). You get the idea, right?
No take-away, no random grocery top-ups above the standard grocery budget, no buying lunch when we're out.
What do you foresee to be the main challenges?
Surprisingly, I don't expect the kids to be a bit problem. We will sit down with them today and talk about it (I will try to tie it into our daily study of the sefirot as we count the omer), explain why we're doing it, and how long it will go for. They usually respond well to these types of scenarios, so while there could be a few hairy days, in general I think they'll be fine.
I actually think the hardest thing with me will be not buying snacks/lunch out. For example, today we are going up the coast to visit my parents, and will stay overnight. We'll be out and about during lunch time tomorrow, and usually I'd just buy some lunch. In this particular situation it should be okay, as I only needed to do a small grocery shop this week, and have some spare money from that, so I can technically buy them lunch. BUT to keep with the spirit of it I'll just be heading to Coles and getting some "real food" things (even if it's just bread and peanut butter), rather than going to a food court for sushi.
The other hard challenge will be resisting sale items as they come up.
Awesome!
So that's what we're doing! I hope it will be a good exercise in self control, and that we'll be able to stick to it. I am woman of extremes, and so my first thought was definitely to do it for a whole year, but I wasn't really sure we were up to that! If this works out well, I think it would be a great exercise to do again later in the year!
It's possible that emergency things will come up. That's okay. This isn't some sort of massive things I absolutely can't fail at – if we need to buy new tyres, or there's something we have to pay for for school, that's also okay. For these sort of things though my decision making tool will be to ask myself if it needs to be bought NOW, or if it can wait until next month. And its level of urgency.