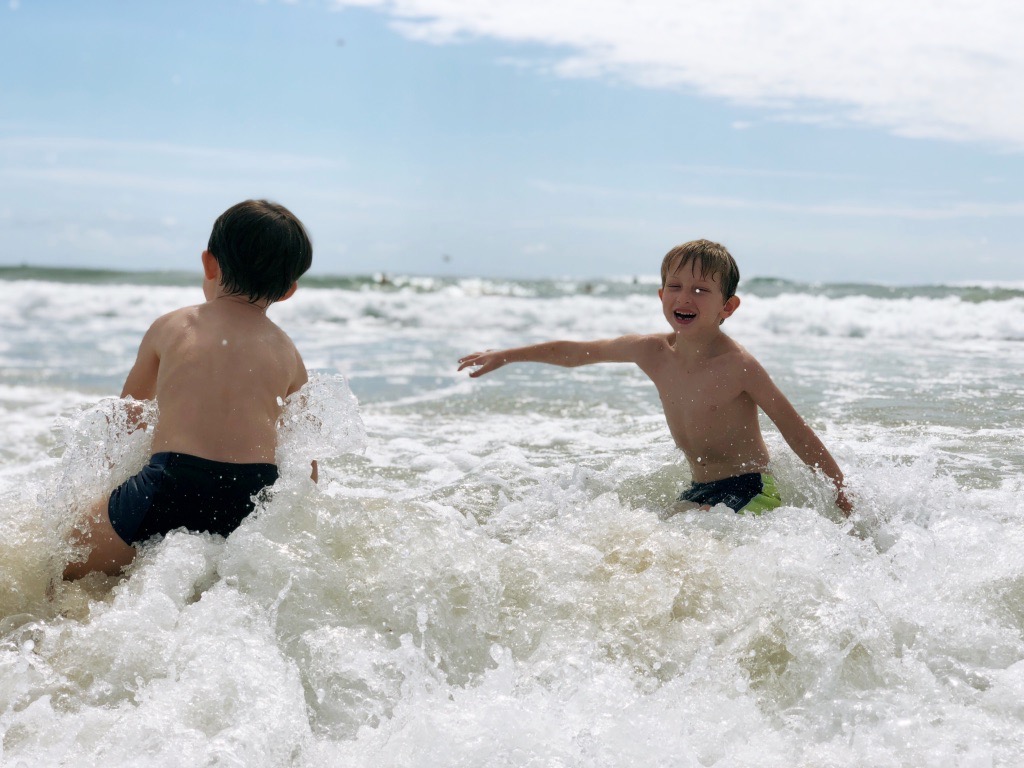 Finding Flow – prayer, the beach and painting.
We love our beach days. Apart from family and friends, the beach is definitely the number one thing I miss about living on the coast. Actually probably the only other thing. And miss it I certainly do. Last weekend, as I lay on the sand watching the kids make sand castles and memories I felt so sure that this was my happy place.
I listened to a podcast about "flow" the other day. I tried to think about how that fit into my life as a mother with small children, as a homeschooling mother, as an artist, and how I could achieve it. Definitely with meditation and prayer – which go hand in hand for me, and something I do most day. Saying the Amidah in the mornings. Art journaling and painting – specifically the abstract intuitive pages. But also, the beach. The rhythm of the waves coming in and going out. The connection with nature (I am a lover of earthing), and the feeling of my skin soaking up Vitamin D. A happy place for sure, but also definitely a "flow" place, and a place of inspiration and rejuvenation. A holy place in many ways I guess!