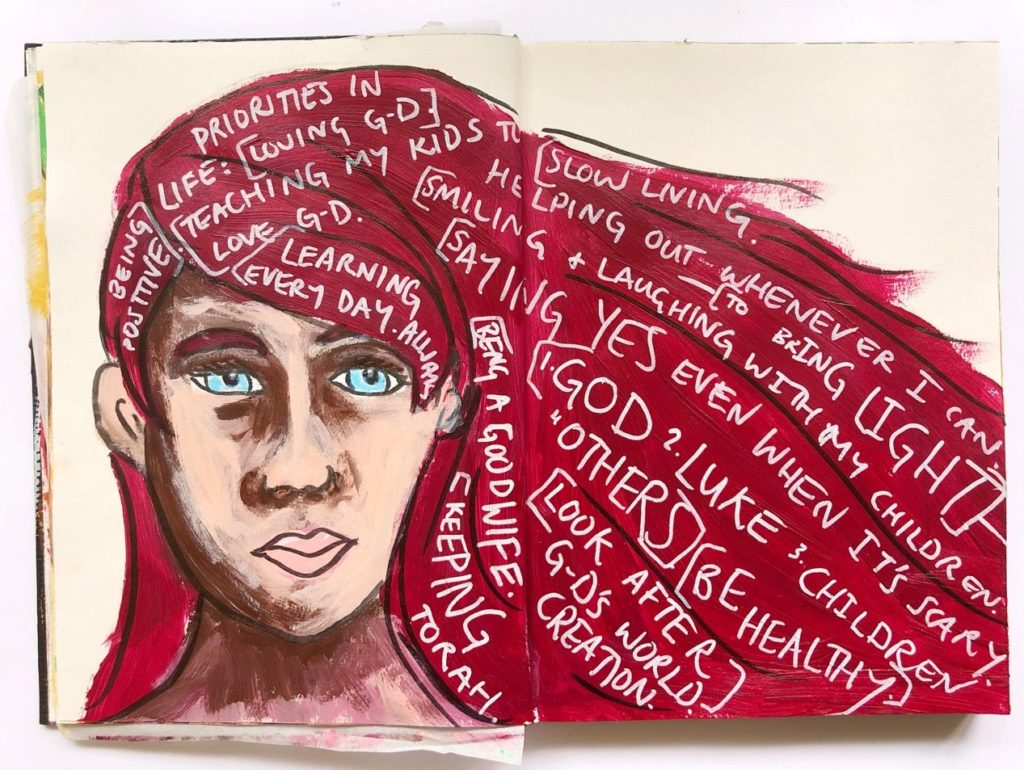 Hello 2018! I am looking forward to creating beautiful art this year.
I thought I would start this blog with a list of some of the creative projects I will be working on in 2018.
Weekly Parsha Project. This project is where I create an art journaling spread related to the weekly parsha (torah portion). I started at the beginning of the cycle a few months ago after Simchat Torah, and will continue through till then. I missed a few weeks while we were away, so it's a priority for me to catch up on those ASAP! You can check these all out with the hashtag #taliastorah on my arty instagram.
One Little Word. This is my first year doing this project! I often choose a word for the year, but this is the first time doing the course. I haven't bought a kit of anything, just the course, and hope to complete it simply and efficiently. I do NOT want this to turn into another unfinished project.
Rituals Class. I won this on New Years Day, and I am so excited to participate!
Regular art journaling goals – I want to art journal frequently, and continue to learn new things.
YouTube. It's here if you want to subscribe. This year I'll be posting twice a week – one day will be a process video like the ones currently there, and the second one will be a review of a product including ways to use it. Part of the reason I am doing this is because I want to increase my following places so that I can make it onto a design team for 2019.
Family photobook. I like to think this is an ongoing project, but it seems it's just a December/January project! I like putting these together and having all out photos from the year in a neat little book!
Monthly Videos. I've been enjoying watching some of the old monthly videos I was doing a few years ago. It's so sweet to watch the kids being smaller, and learning to talk, and walk and all those things. Luke would LOVE it if I got back into these again, and I want to really try hard to put aside time to do them.
So this is a lot of projects, right?! I figure now that I'm off facebook, Lior is a school 5 days a week, and Eli at kindy 2-3 days a week I should be able to make it work. It will require some self discipline and organisation though!
Do you have any creative projects you're working on this year?