I just finished 7 years of breastfeeding!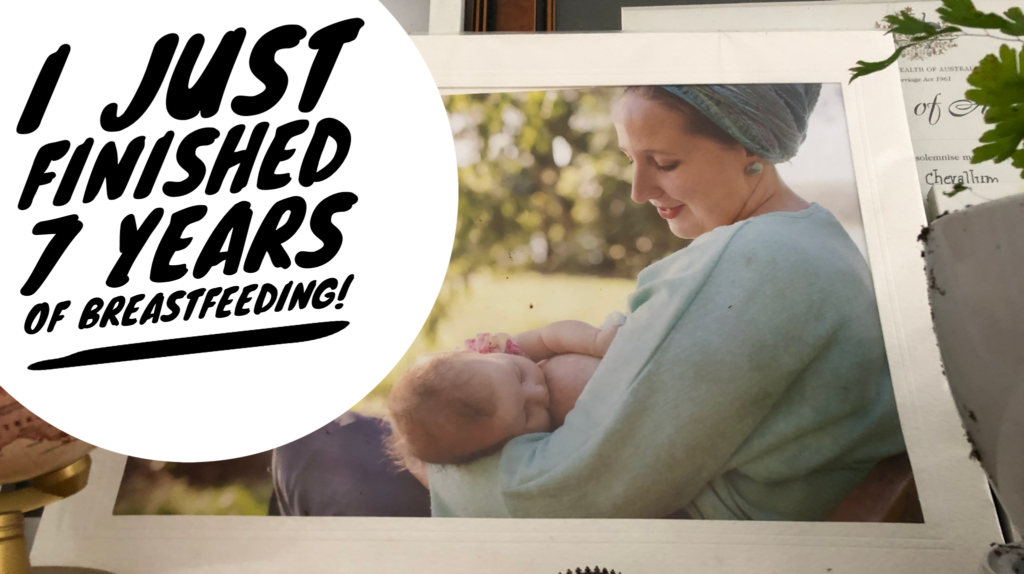 Wow, I've just finished breastfeeding my youngest (about 3 months ago by the time I'm actually sharing this video – my bad!), and because it's so close to my eldest's birthday, it very neatly fits into 7 years. I was 24 when I started breastfeeding, and now I'm 31. I've learnt a hell of a lot, and have gotten through with sheer will and determination sometimes!
I'm sharing this video because it's something I would love to watch, and I hope that it could be helpful to another mama who might be struggling with breastfeeding.
I have many friends who have either through choice or necessity breastfed, bottle fed, mix fed, and also done all those things for huge variations in time. As you will see from my video, even my own experiences and lengths of time breastfeeding each child were really different and unique. I am super supportive of mothers feeding their babies however they choose – choice is a powerful thing! I hope that everyone who watches this can be supportive of me and my journey with breastfeeding as well. 🙂