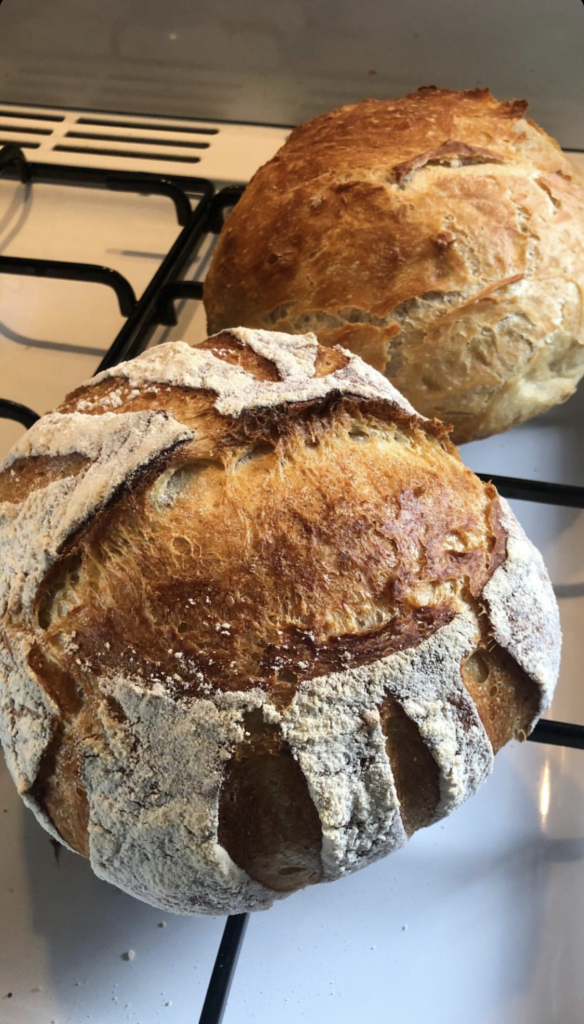 This bread is an absolute favourite for both lunch boxes and gifts. Be careful when you make it, because eating it whilst still warm is highly addictive, and you might not have much left!
The method is a little confusing, so if you're still unsure how to do it then go to my instagram – @taliacarbis and look for the "no knead bread" highlight. I've got it all laid out there for you!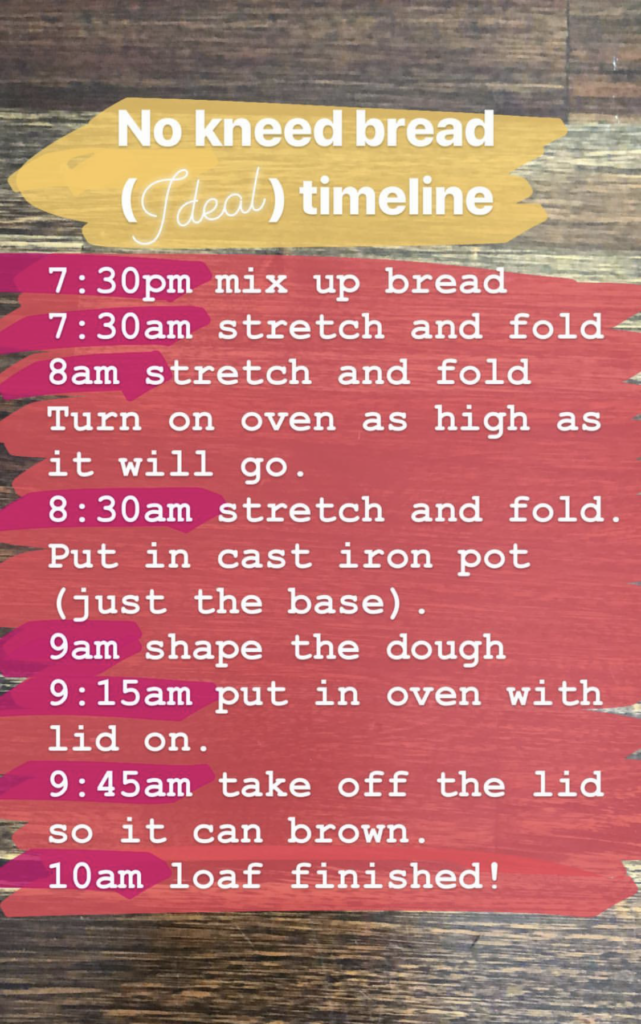 Ingredients:
3 cups bread flour
1 ⅝ cup water (just over 1 ½ cups)
¼ tsp yeast
1 ¼ tsp salt
Method:
Combine all the bread ingredients (flour, yeast, salt and water) into a bowl and mix through with your fingers until combined. There is no need to knead this dough at all or do anything to it once you've combined it all! It should be a really rough, shaggy dough.
Cover it with a clean tea towel and leave it for 12-14 hours at room temperature.
When this approximate time is up wet your hands, then take some of the dough and fold it over itself. Do this four times (pretend it's a square and do each side). Repeat every half an hour till you've done it 3 times.
When the dough is ready it should be covered in bubbles and a fair bit bigger than the original size. Flour your bench and put your dough out to rest. Fold it over a few times and cover it with the plastic wrap for 15 minutes.
Coat a tea towel with plenty of flour and place your ball of dough onto it. Fold your tea towel over so it covers the dough. Leave it to rise for 1 hour.
At the same time turn your oven on to 250ºC. Put a cast iron or ceramic pot into the oven (not the lid) and leave it to heat for at least 1/2 an hour. By this time the rising time for your dough should be up!
Carefully take the pot out of the oven and uncover your bread. Use the tea towel to turn your bread into the hot, hot, hot pot. Put the lid on and bake for 30 minutes. Take the lid off and back for another 15 – 30 minutes until the loaf is beautiful and brown.
Cool on a rack, then eat!