Today we had our first class for our conversation to Judaism!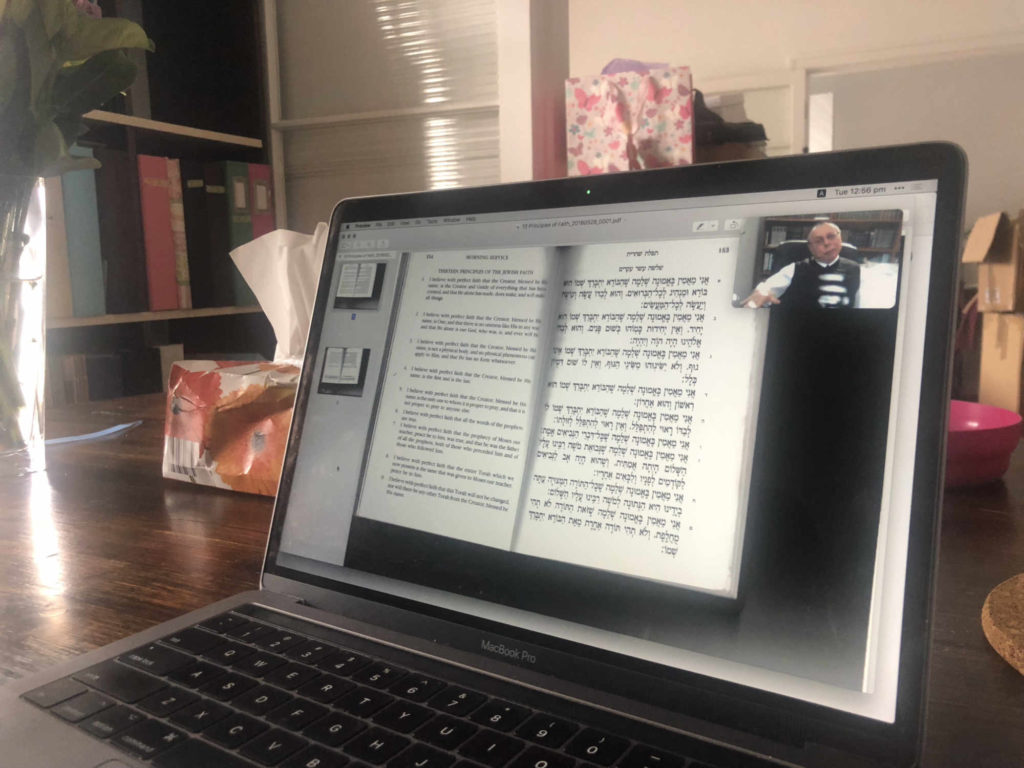 I feel like it's a pretty momentous occasion! We sent off our application to the Beth Din in February, had our first interview in April, and our second interview in May. We were assigned a teacher, and have started classes! Nothing about this journey seems "quick" – I feel like it took an agonisingly long time to come to the decision to move to Brisbane and be part of the community, then just as long to get our act together and make some official decisions about converting, saving some cash, and putting in our application. Though some parts of that went quickly, in general this is something I've found we've had to be on top of, and keep pushing forward.
I was so glad that our first class involved an actual lesson, and not just chit chat about what we're doing and why we're converting (though it did include a bit of that!). We are started with the 13 principles of Jewish faith, and working through them one by one. We got about half way today, and will continue with the rest next week.
I feel really in two minds about the conversation stuff. On the one hand I am so excited about what we are doing, and on the other hand I feel the weight and seriousness of what we are doing. I mean, I feel the sense of commitment even more with this than when I got married! Perhaps in some ways it's because I've been married for 10 years now that I have a more true understanding of what commitment is, and how it affects every part of who you are. I kind of hope that that sense of seriousness doesn't leave me thought this process. This is truely not a light decision to make, and I want to make it with as full sense of its weight.
Of course I love Hashem, and I truly do love Judaism as well, and my heart is completely all in for keeping Halacha, so all this seriousness is weighed up with excitement and joy!