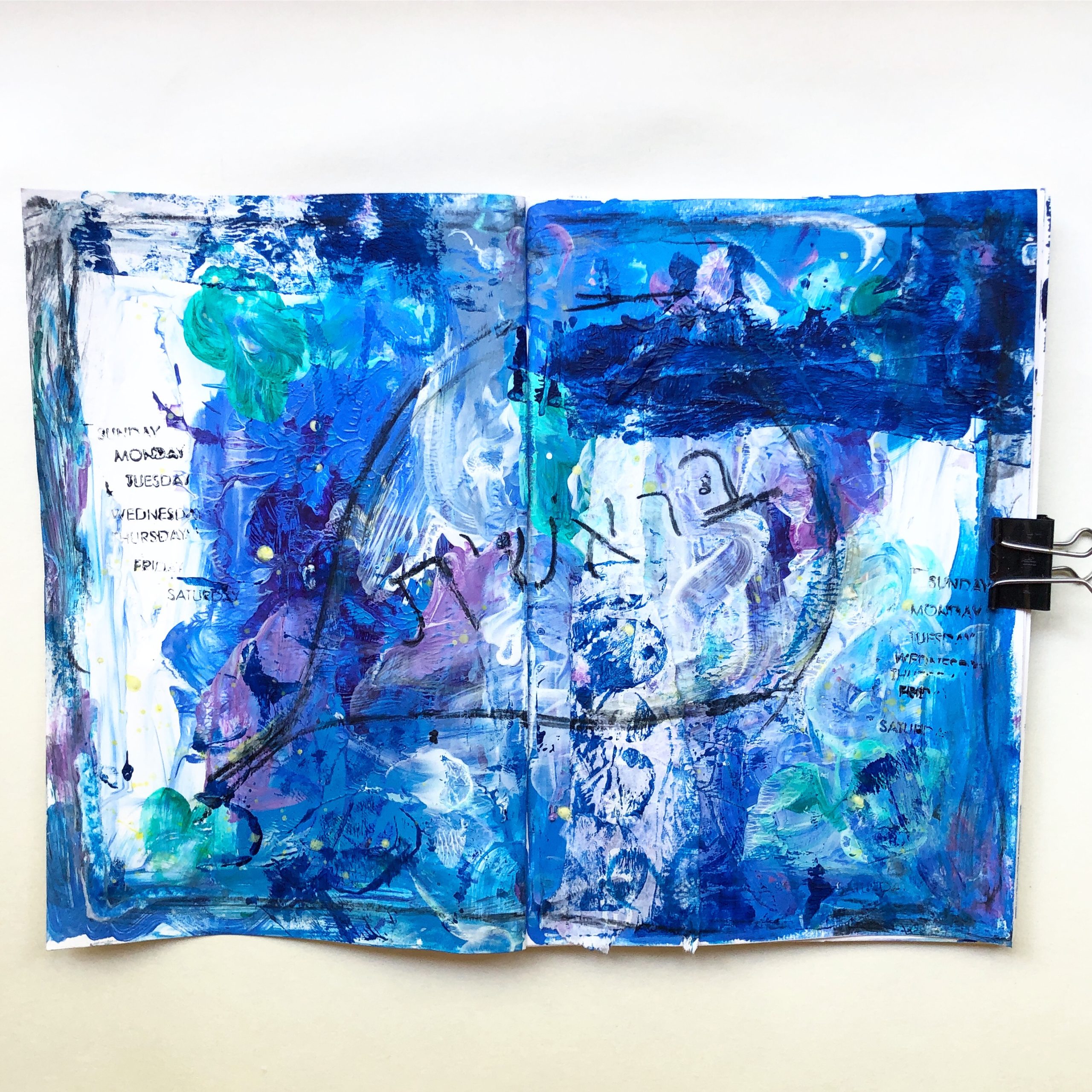 Back into art journaling. It's been niggling at me, and I think the time is right to make with my hands again. I need it I guess.
I'd love to have a whole Torah worth of art journaling pages – one for each parsha. So that's what I'm trying to achieve. I've attempted it many times before and failed, but here we are again!
EDIT: Also, I think when I publush this the Hebrew words in the title are in the wrong order. But they're correct on my phone… so bare with me while I work out how WordPress wants me to do that!