Plastic Free July // Bulk Shopping – bags or jars?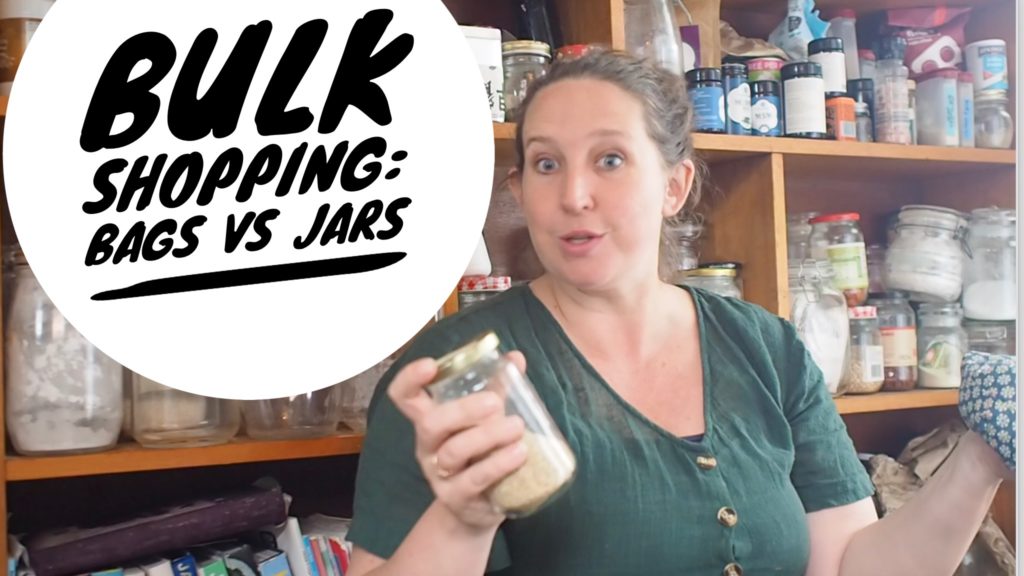 Another waste free video for plastic free july! Hope you enjoy it. Do you prefer to bring your own jars, or bags when shopping at the bulk store? I like to bring a mix of both, but mostly cloth bags. I've even been making my own from my stash of fabric I like to buy and never use! 😉
Let me know below what you prefer and what your favourite thing to buy at the bulk store is!