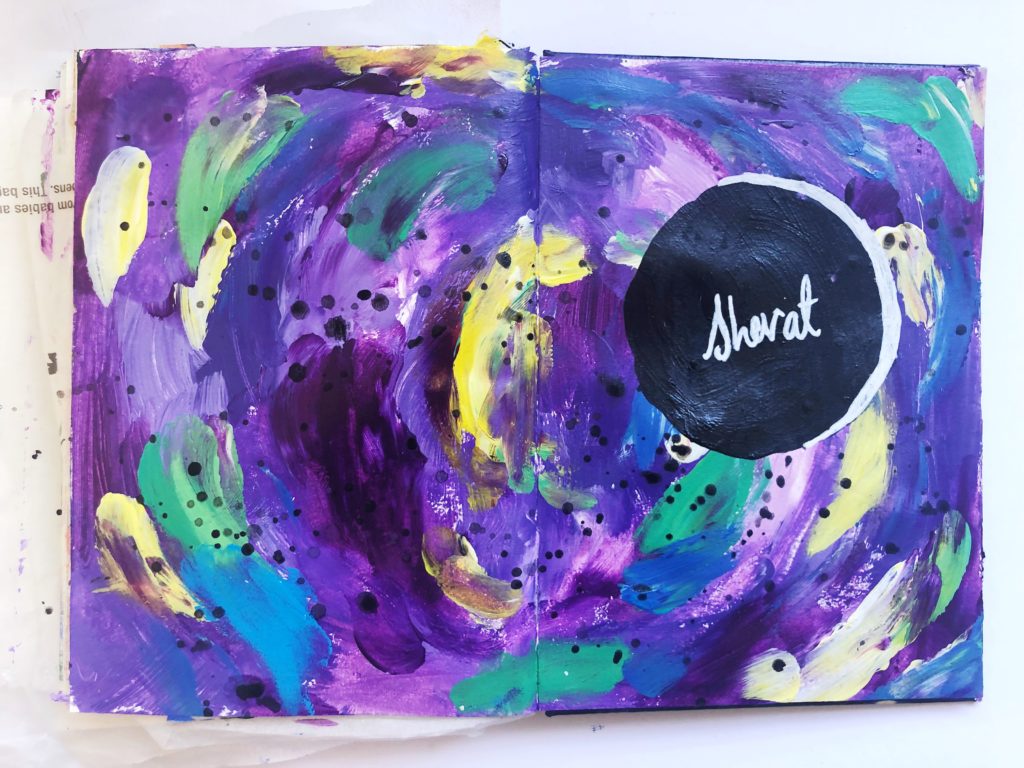 Rosh Chodesh Shevat
What is Shevat all about?
This is a month BURSTING with information and insight. The explanations of the month are as full of growth and potential as the month itself! The dreams we made in Kislev, the progress we made to work through anger in Tevet, are culminating together to be planted like seeds in Shevat.
There are so many aspects I could talk about this month – newness, gratitude, food, nature, righteousness, or trees, but I just want to focus on one or two. I will put links at the bottom to all my favourite resources, so you can do your own research if you want!
Shevat is a month to start bearing new fruit and to welcome newness within you. We did so much work on ourselves in Tevet, tilling the soil so to speak, that now it is time to really bury those seeds, water them, get excited, and feel the growth and new life rising within us.
I challenge you this month to say "yes" to some things that you've been putting off, or de-prioritisng. Say yes to self care, and say yes to new experiences – especially ones that take you out of your comfort zone a little and bring some excitement!
Of course I can't go past the obvious connection to food this month, starting with the tribe of the month is Asher, which means happiness, and is connected to the sense of taste. The tribesmen of Asher were rich because they were abundantly happy. They were so happy because of their contentment with what Hashem had given them – they were not a tribe who often compared themselves to others, or were always wanting more.
They experienced pure joy and happiness because of their contentment with what Hashem had given them.
So it should be with our food – not always lusting after this meal, or what someone else has. But being content to eat good, nourishing food. Being mindful of the food we eat.
At the full moon this month is the minor holiday of Tu B'Shevat, which is like a new year for the trees. A great time to be mindful of the environment and our responsibility to look after it. But also to be mindful of the food we eat. Definitely make time to research a Tu B'Shevat seder, or just put out a platter of the 7 species of Israel to enjoy on this day.
There are many many rules in the Torah about food, and this reminds us that God really does care what we put in our mouths and when. I am loving researching kosher laws, brachas before eating, and Jewish ways of eating this month. The purpose of eating is the elevate the godliness in food, and we can do that by honouring God with good healthy food that he has deemed acceptable.
I'll end with this quote from At The Well.
"Jewish teachings have long equated humans to trees. The Rebbe equated a tree to the spiritual life of a human. The roots represent a person's faith, the body represents the spiritual life through intellect, emotions, and practical achievements, and the fruit and seed the power in each of us to in uence others and help everyone in our community become their own healthy trees. "It's not enough to feel and experience God just when you're in prayer. You need to feel and experience him in the every day.
Holidays:
Tu B'Shevat. – Full of Moon of Shevat. 15th.
Questions & activities for personal reflection:
Spend some time in nature this month. What are you doing to help repair the world in an environmental sense?
Be mindful of what you're putting in your mouth. Think about why you are eating, and ask yourself if this is how Hashem intends for it to be.
What new things do you hope to welcome into your life this month?
Are you content with what Hashem has given you, or are you always wanting more?
Write out a continuous gratitude list. Don't break your list up into days, or worry if you miss a day, just keep adding to the list every time you thin of something to be grateful for!