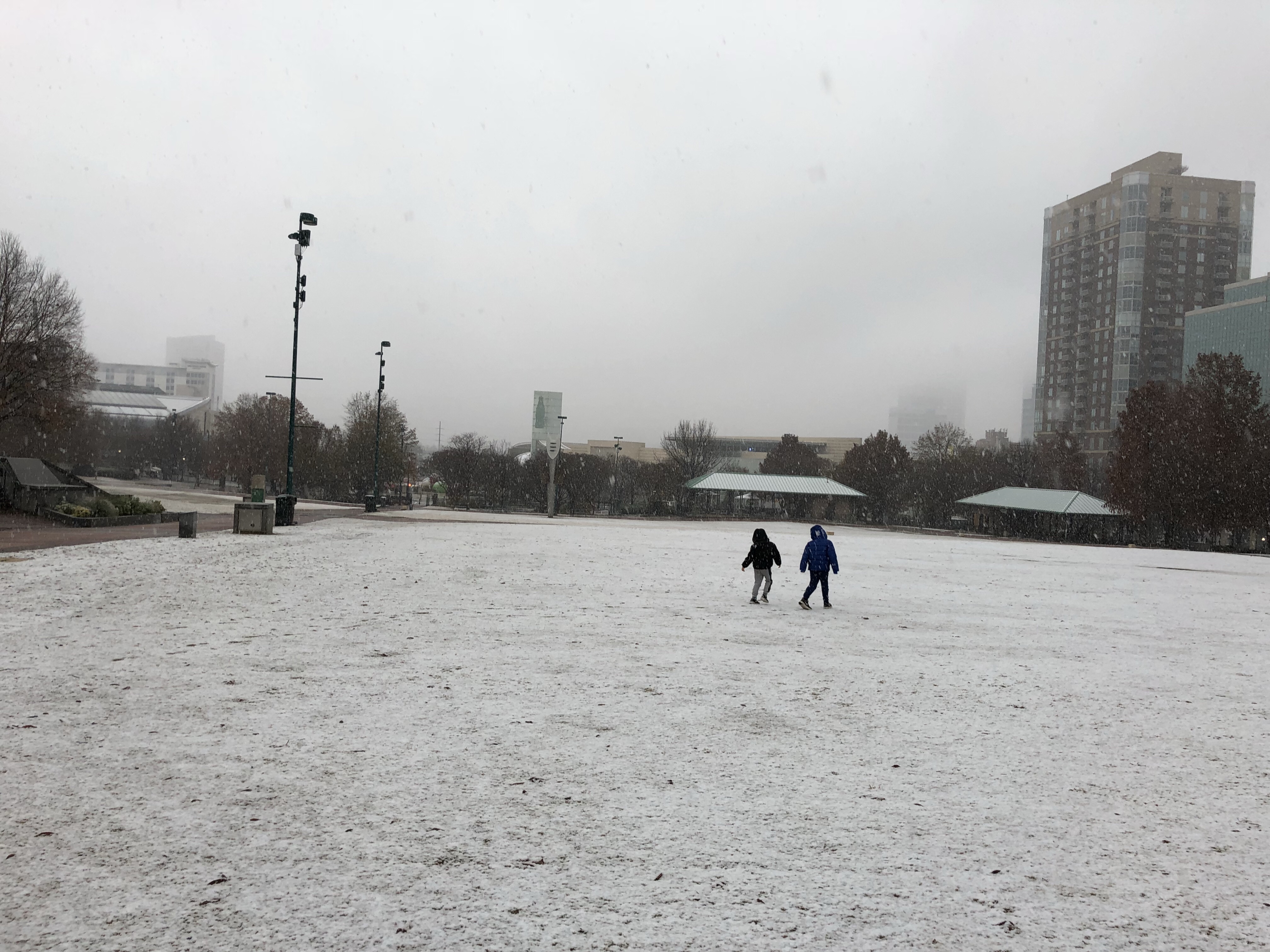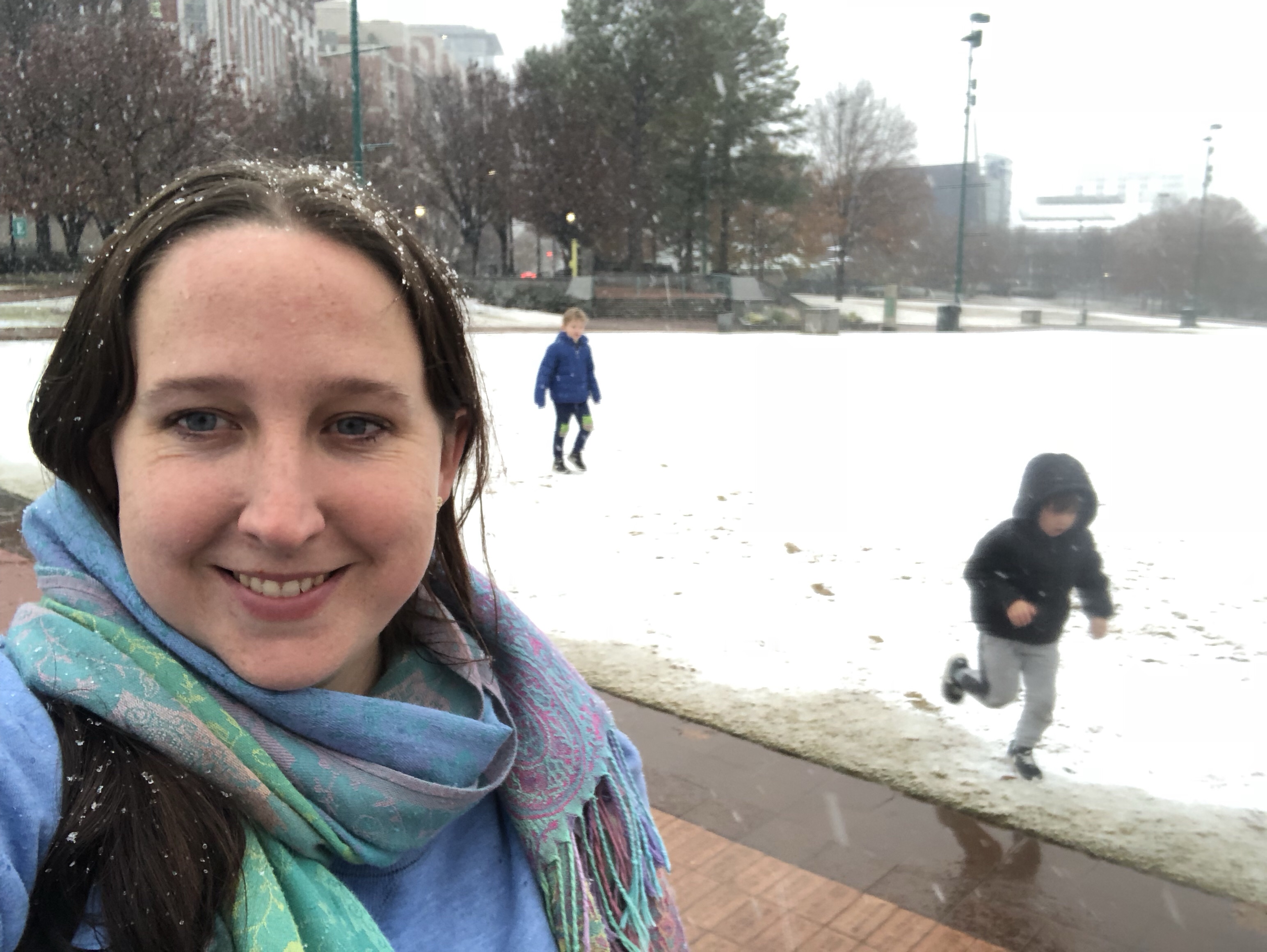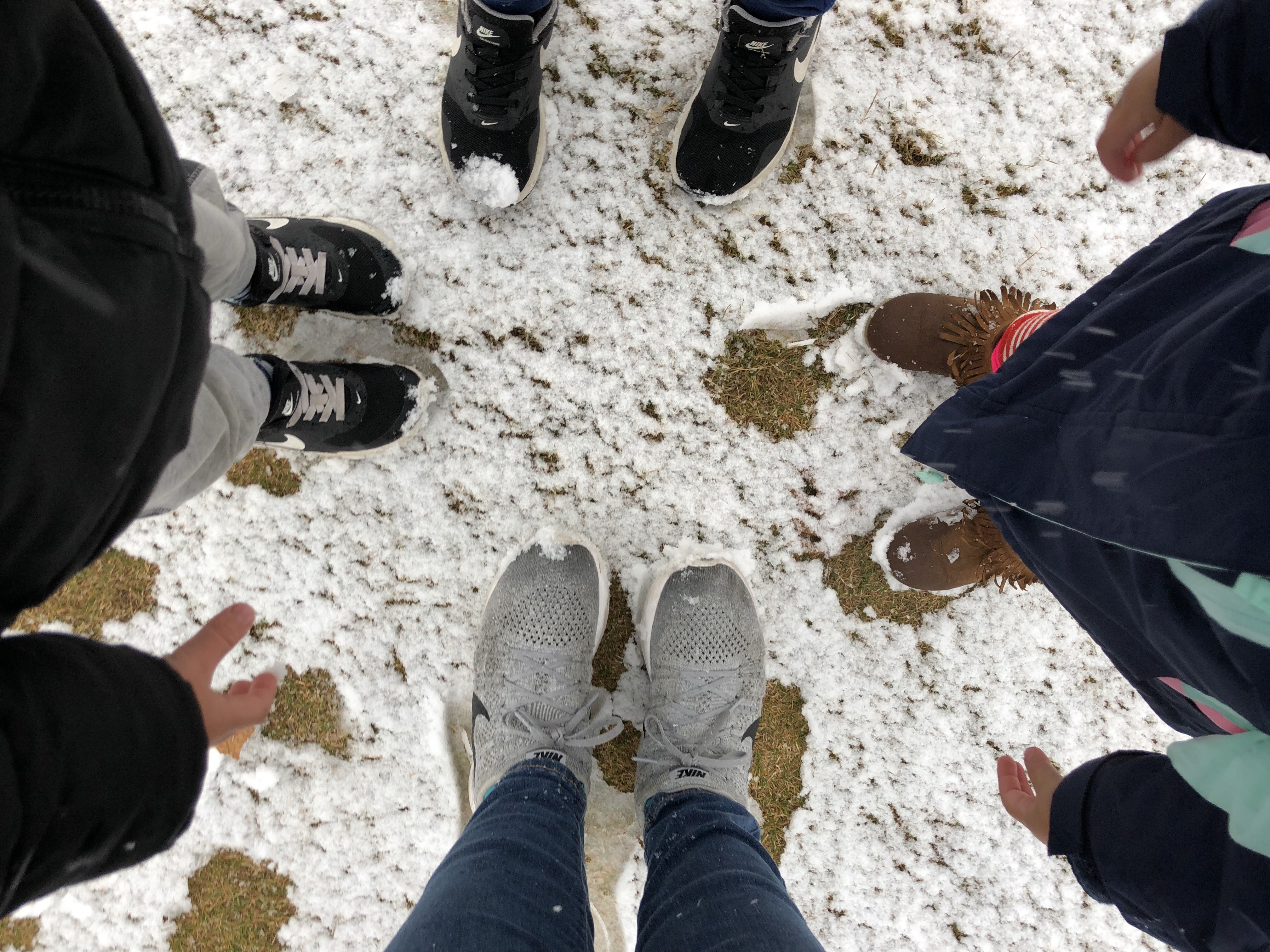 One of the great things about being strangers to the snow is that when you're travelling in a foreign city and it ends up being a snow day, it's really no bother to you at all! I mean, for us, going back to our airbnb, turning up the heater, and grabbing a cup of tea while we look at the window at the snow fall is just as exciting as seeing the sights of Atlanta!
The place we're staying at here in Atlanta is nice, and the host family (we're in a granny flat out the back) is really welcoming and friendly. Our boys loved playing with the kids in the back in the snow this afternoon, then going into their house for hot cocoa – another classic "Americanism" I am glad they could experience. Hot cocoa on a cold snowy day – seriously, it's what kids movies are made of.
We were out and about in the morning though – walking through the park in the icy rain, wishing it would snow, grabbing coffee (cue crying toddler in the middle of the shop because she's obsessed with drinking your coffee when you're not looking, and that's seriously no good), and watching the snow start from our Korean lunch place.
We loved having a snow day, and it was made even better that it was in such an unlikely place like Atlanta!