VLOG : What's In My Bag? Stay at home mum edition – zero waste & sustainability focus.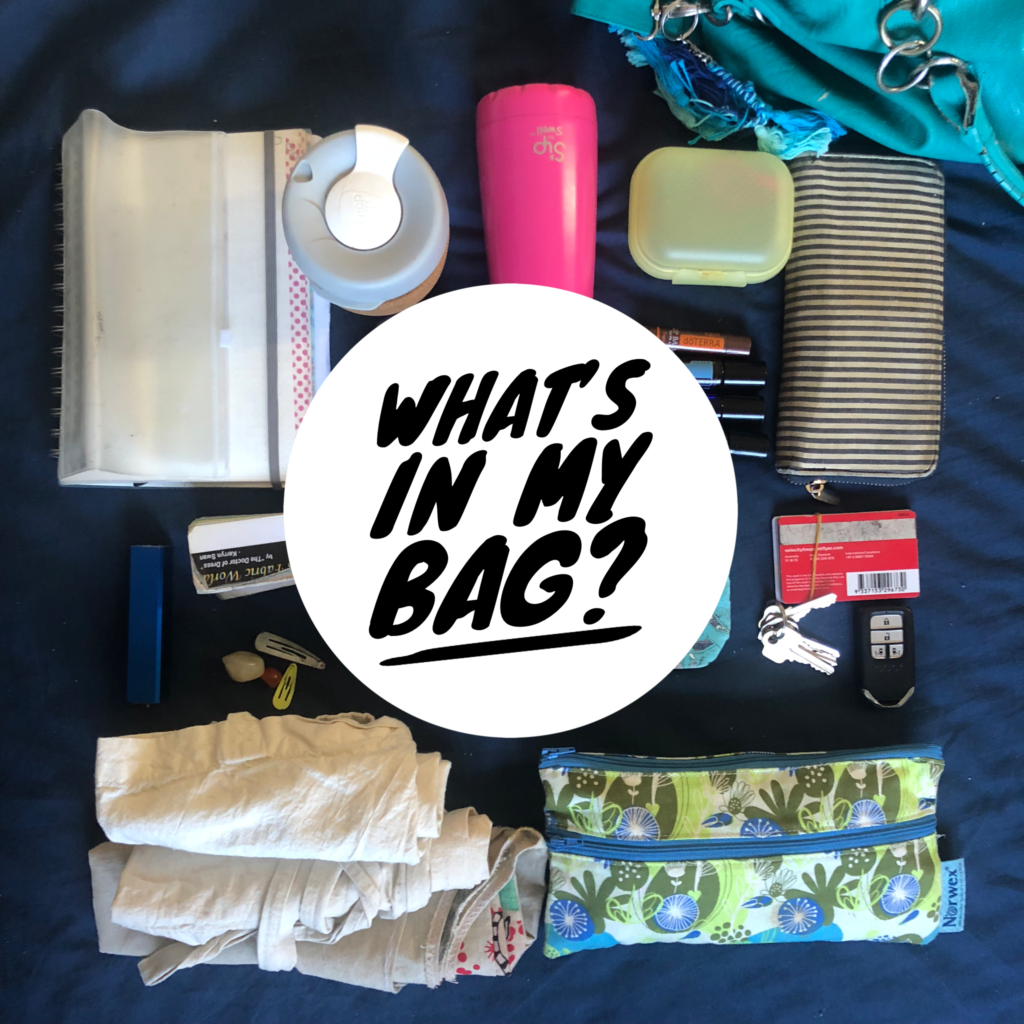 Hey hey! I've got a vlog today sharing what's in my bag! As a stay at home mum with three little kids (1 at school, 2 at home), I usually have a few random bits and pieces in my bag. Spare undies, a random toy, a lonely shoe, or even a few pens and a notepad. I took these totally random things out, and just showed you what I actually intentionally have in my bag. No one wants to awkward conversations about kids undies on youtube… Oh, and I put all the loose coins away too before my middle son confiscated them to add to this money box!
As we're trying to be more sustainability focussed at home I have a few items in there to really help us with that journey! I'd love to know if there's something you think I should have in my bag that I don't have yet, or something I have in there that surprises you!
Bag notes:
keys
2x cloth bags
container & hair tie
reading glasses & case
mints
wet bag

stop itch
tweezers
hanky
2x microfibre cloth

my son's wallet
my wallet!
bullet journal & pen
personal colour pallet
extra phone battery
crystals/gems and a hair clip
lip balm (Doterra)
Essential oils